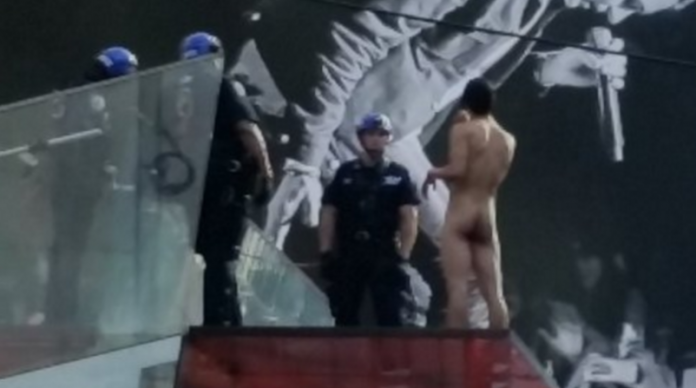 This guy clearly doesn't eat any carbs. He's super in shape (sorry, but it is true). And he's super pissed off at the cops and Donald Trump. So he let them have it, whilst naked, in Times Square.
Everything you want to say is said more emphatically when you are naked. That's just a fact, folks.
I just read the new jaja, omg. @Louis_ito

— Esteban Zapata (@estzx) June 30, 2016

Here is the Periscope recording for all those who are glutens for punishment. It took 42 minutes to get this hero down from his throne of nudity.
According to Gothamist.com, the man has been identified as Krit McClean, who was born in Bangkok and went to Stuyvesant for high school and Columbia University for college.
Comments
comments