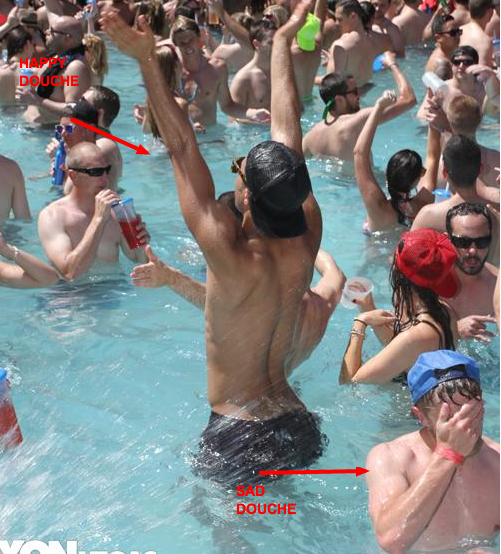 Some Vegas pool parties just are not up to standard.
Dear Douchemaster,

What makes some bros so unhappy and other bros super happy? They are at the same awesome Vegas pool party with hot chicks and they are both wearing bro backward hats.
Its the way of bro nation. Every bro can't be happy all the time. Many bros are just used to amazing douche times so you can't just think that a big boozy douche pool party will make every bro happy because some bros actually have higher expectations, like where it he DJ?.
Comments
comments