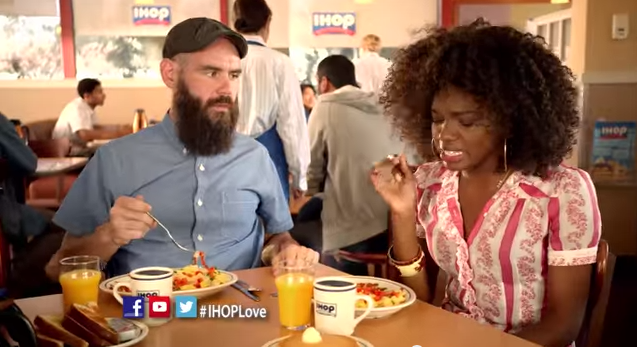 You've all by now been exposed to those terrible IHOP commercials showing people eating IHOP foods, like pancakes, grilled cheeses with pancakes and burgers made of pancakes. Nothing could be sexier than that, right?
Wrong.
The bearded hipster is certainly more sexy than that. His beard likely houses more IHOP pancake samples than the small intestine of a fat man. The real question here is, does he want to eat his breakfast date or the eggs? Give this man some pancakes or the girl dies, folks.
https://www.youtube.com/watch?v=LVUk1q1vibE&list=UUtuRdhByiHTXmAu4ia4s47A.
Comments
comments