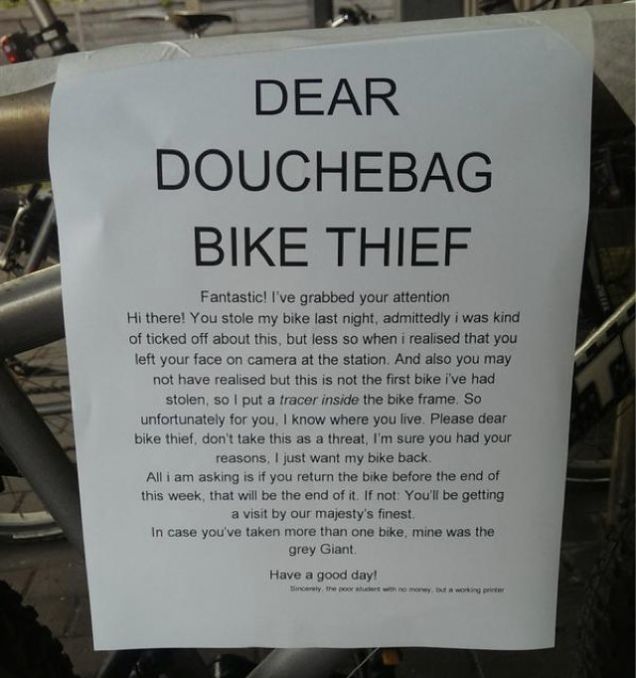 You gotta love when Bros from across the pond get fired up. That said, I just bought a brand new Mountain Bike from Dicks Sporting Goods. If someone were to steal it, I'd probably want to write a really mean note also. You should never F' with a Bro's Mountain Bike, folks.
This must have been the best feeling ever. pic.twitter.com/kCrgJTCUPX

— Blaze. (@blazefeed) August 9, 2014
X.
Comments
comments