Yesterday, Ariana Grande shamed America for being fat (probably). Mostly because, well, Americans are fat as hell. That's not me making shit up, folks, that's just stats and science and decent eyesight and being able to feel body parts even while black out drunk.
Of course, doing so in a donut shop is poor form. Licking them may even be poorer form. But let's break this shit down.
The Bad Sweater Is Worse Than The Licked Donuts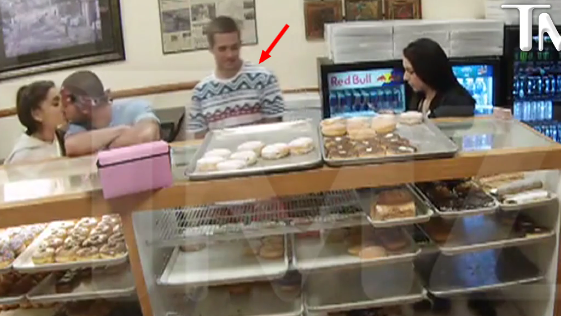 This douche's sweater is every reason to hate LA. This is douchery, peacocking, at it's damn finest. But because Ariana Grande licked some damn donuts, no one cares, and that's bullshit. This guy's sweater hurts my face. In contrast, pretty much every guy I know would allow Ariana Grande to spit in their mouths while chained up to hot water unit inside of a moldy basement. Do you idiots even know what's in donuts? I am pretty sure Ariana's saliva, at worst, neutralizes 1/3 of that gross shit. Nothing wrong with eating a donut, but stop crying because hot chick licked a donut.
Point? Shut the fuck up. Stop crying. 
She's Doesn't Hate America, She Probably Hates Fat People
You've all been suckered once again by headline baiting. You are all fish in a pond and blogs are luring you with bullshit on hooks. And your biting at it. Essentially, you are eating bullshit. She clearly hates fat people (maybe), not America. So if you are going to be mad at her, be it for the right reasons.
MLB Banning Her From All Star Game Is Silly
Ariana Grande hates fat people (maybe). MLB baseball sells food that makes people fatter than Garfield in a craft brewery. Ok, I can see a conflict of interest here…..BUT….I can think of no worse eating experiences for both adults and children than MLB games (well, Green Bay Packer games, but let's stay on point here).
So why did Ariana Grande licking donuts get her banned from playing the MLB All Star game?
Let me ask you a question, would you prefer eating this donut: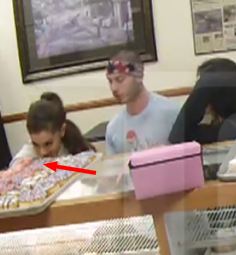 Or these hot dogs, which was served at a Kansas City Royals game last summer: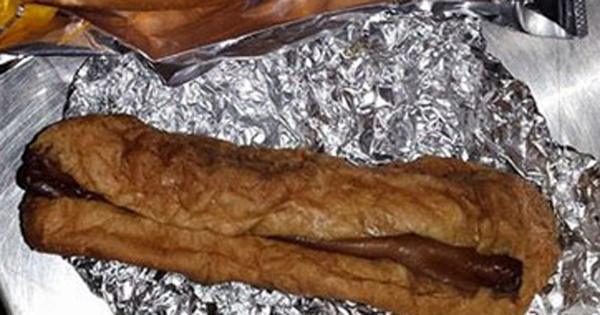 Seriously folks, get a grip. And a life.
Comments
comments