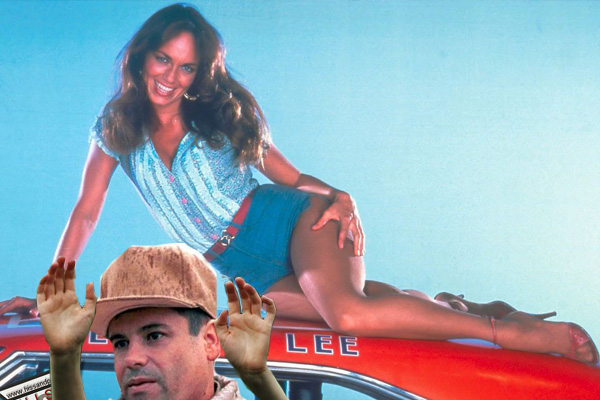 Ever wonder what our country would be like if El Chapo were in charge of shit? Wonder no more, Douche.com has you covered. I can tell you this already, a lot of bullshit would stop.
How El Chapo Would Handle The Amazon Prime Day fail
El Chapo – "Jessica, please go immediately to Internet and then go to Amazon Prime. Using my Prime membership, please immediately purchase me a new Sony, 54 inch flat screen. It should be HD, 3D, Bullet proof. Make sure you get the Prime day deal. When it arrives please put it in the human organ meat locker for the boys to watch. Make sure we also get Verizon Fios, NOT COMCAST, for them. Comcast sucks lamb balls. Those guys have been doing a fantastic job guarding the kidneys and I want to reward them."
Jessica – "President El Chapo, I just went to Amazon Prime. I logged in using your username, elchapowhitevaginaseeker, and I saw no TV's matching these descriptions for any sort of a discounted price. However, I did find a VCR for 20 percent off and some toilet paper, Charmin I believe, that was once backstock at a Krogers but is now only $3 for 6 rolls – two ply."
El Chapo – "Absurd! Today is Prime Day! Everyone gets a deal! El Chapo gets a deal! Are you sure that is the correct username for Prime, that sounds much like my username for Tinder."
Jessica – "No, its correct. That's what you told me to use when I set up Prime for you. I explained to you that you shouldn't use the same username but you told me that since it works well on Tinder I should use it on Prime also, so I did."
El Chapo – "I see. Ok. Then I would like you to go back to the Internet. I would like you to purchase me a brand new Sony XBOX. I would like it to come
Jessica – "President El Chapo, I just went back to Amazon Prime. There is no Sony XBOX available under the Prime Day deal, however, I did find a refurbished $25 first generation IPOD. The description reads that the IPOD's wheel is in 'decent condition. Should I purchase?'"
El Chapo – "I am ordering the following Twitter: @amazon #primedayfail #refurbishmyass #angryelchapo #noonewantsfuckingvcrs <insert image of shovel> start digging each of you."
How El Chapo Would Handle The Uber Situation.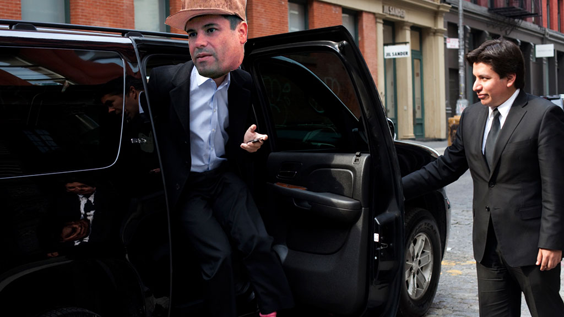 El Chapo – "Hello staff. Today we lunch at Chipotle. Jennifer, please call them and tell them that this time my Brew Pub Pretzels and Beer Cheese Dip should NOT be soggy and that the Root Beer should be fresh. If this does not happen, please let them know that the cook and bar manager will be hung in the meat locker and I will not be getting a table at Club Applebees after 10pm. Club Applebees is my favorite, so much pootang to be had by the ole' El Chapo! Jonathan, get us an Uber."
Jennifer – "Ohhhh…..ummm…..yeah….President El Chapo. Forgive me, I guess we forgot to tell you. Fort Lauderdale no longer allows Uber to operate because the cabbies got mad that Uber was offering better service for a lower price."
El Chapo – "I see. And who else knew about this Ubers situation?"
Jennifer – "Well me, Marcus and Tim. Oh and Felicia. Felicia knew."
El Chapo – "Ok, to solve this, we start by killing all of you out back execution style. A high definition video will be sent to your children. Jennifer, change in plans, please call for a cab. Have the cab take us to Applebees for lunch. When we arrive at The Bee, we will cut the throat of the cabby and leave a dead rat's head in his front pocket. We will do the same later for Club Bees."
How El Chapo Would Handle Dukes Of Hazzards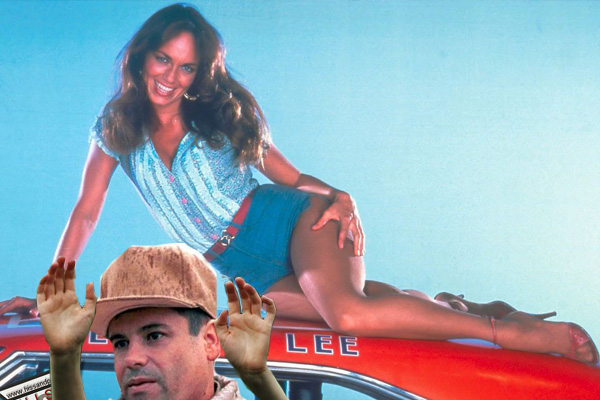 El Chapo –"Tonight, my friends, we drink the most expensive Moscato. My cartel is already at Bevmo and they will be requesting the most expensive bottle of sweet happy fermented grapes and then killing the register people with steak knives and shooting out the camera system. We shall all drink copious amounts of this fun sauce while watching Dukes of Hazzards tonight at 8pm!"
Staffer – "Oh…yeah…ummmmm….sooooooo! I guess we forgot to mention that TV Land cancelled the show because a lot of people felt it was politically incorrect and catered to racist stereotypes with its use of the confederate flag on the General Lee. However, I should note, all 7 seasons of Gilmore Girls is on Netflix now."
El Chapo – "Your orders are to go to the Twitter. I want you to Twitter the following message to the TV Land account. –Dear TV Land and all TV Land workers your water cooler is #ratpoison today #dieslow #dukesofhazzardwasshiznit #cocaineoffdaisydukesass
How El Chapo Would Handle Iran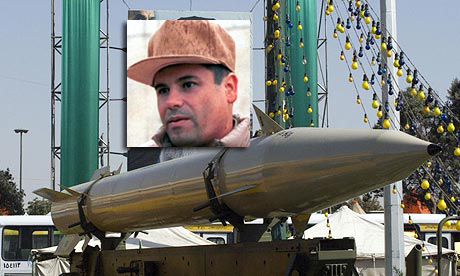 With El Chapo in office, I really don't think this option would even exist.
El Chapo – "Does anyone else have anything to add?"
Staffer – "Hi El Chapo, long time listener, first time contributor to the board meeting. So I was drinking with some friends the other day at Casa Vega and the conversation came up about what we should do about Iran and how they seem to taunt us with nuclear weapons and shit.
Well, it occurred to me that maybe we could work this out with them. And before you guys freak out…..YES, I know they have imprisoned and tortured some of our citizens and YES, I totally get that they often melt down like 16 year old bitches on MTV when their daddy gives them a Corrola and start threatening to nuke places like Israel, Istanbul, Cairo, London, New York City, Chicago, and hopefully Canada, and YES, I totally get that they occasionally stone women who maybe have sex with the milkmen when their husbands are workin in oil fields and beating up prostitutes… but, ……I think maybe if we were just to talk rationally to them, they'd totally like us back. My mom used to say you catch more flies with honey than you do with honey than vinegar!"
El Chapo – "That is a nice plan. One small change. I want to kill people. The first person to be killed is you. Next will be your mother for saying that stupid saying. After that it is anyone who thinks we should be friends with Iran. After that is whoever had any direct involvement or persuasion in making the movie Avatar. And after that, it is anyone who is in Iran and thinks Iran is a good place to be. Problem solved. Next on the agenda, I have purchased a new Ping Pong table and set it up in the break room. I will be taking challengers later."
He would improve our freeways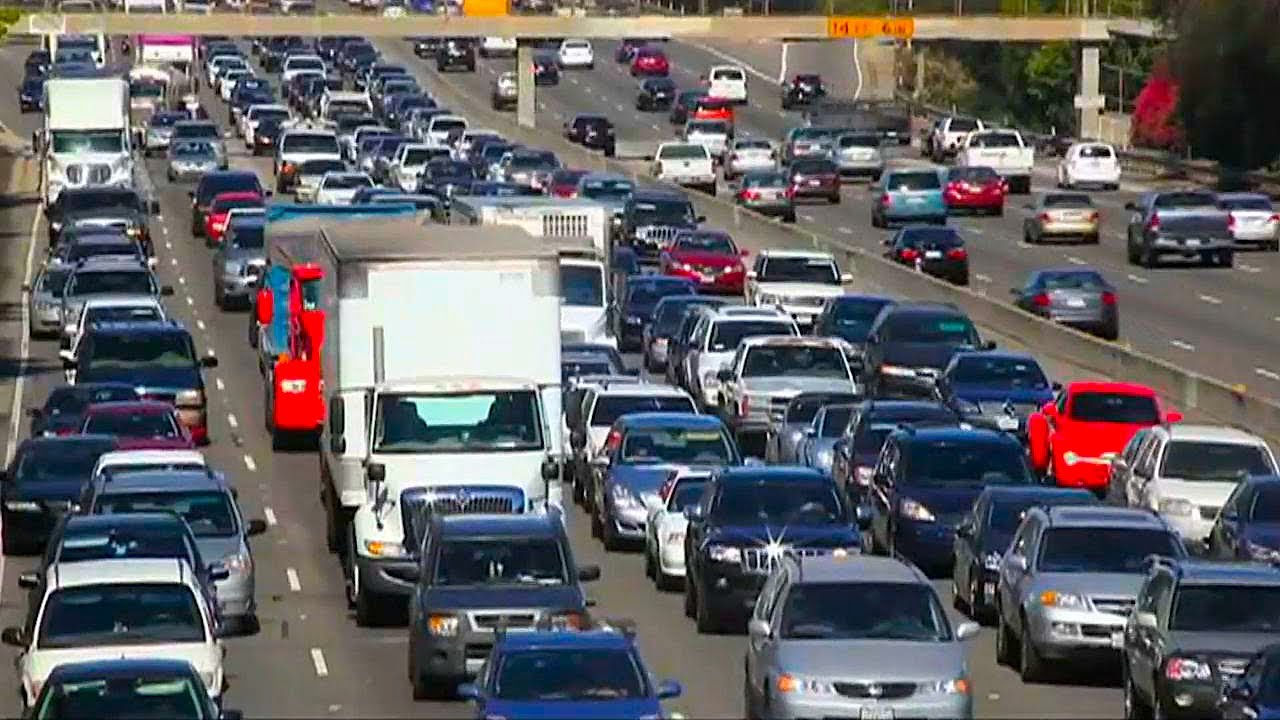 El Chapo escaped a prison on a motorcycle through a tunnel that connected via a prison shitter. This guy gets transportation. He's Charlize Theron in Mad Max but maybe even having more bad assery as Charlize never drove through a tunnel underground from a mexican prison shitter.
Wanna get some illegal cocaine to a vendor in Indio, California but think that the line at the Tijuana border takes WAY too long? No problem, El Chapo just builds a tunnel and runs a truck full of the world's finest sniffing salt right through it.
The states on the other hand are a mess. Los Angeles freeways are a damn joke. No one can even pretend that the freeways LA has are planned out and logical and strategic.
Staffer – "Hey Mr. Mayor, the 405 is really slow as shit these days, particularly when it gets around Culver City. What should we do?"
Mayor – "Ah yes, ok. So just use some of the tax payer money that was ALL set aside for it using backhanded bribed contract deals, shut it down during rush hour for the next 72 months, repaint some lines, pretty that shit right up. Direct 25% of the 405 traffic to Sepulveda blvd., in which the excess freeway traffic can utilize 1 total street lane that has 30 million stoplights. THEN…..put up super expensive signs from Santa Barbara to San Diego, which flash '405 CONSTRUCTION –blink—blink— PLEASE USE SEPULVEDA BLVD.'
After you have done all of that and you are sure that's all done, then you can add 1 extra lane between Marina Del Rey and maybe where that weird mall is that no one ever uses."
I don't see that shit flying with El Chapo.
Staffer – "Hey El Chapo, your hair looks amazing this morning. I just wanted to let you know that some people are tweeting that the 405 is really slow around Culver City. What should we do?"
El Chapo – "Add an extra freeway. Make this happen. You have 22 days or I kill your grandparents to start."
Staffer – "Whoa, maybe we should pump the breaks El Chapo, you realize there is like no room in Culver City, that's where the Sony Studio lot resides."
El Chapo – "Knock it down. Kill anyone inside. Build additional freeway."
Staffer – "But El Chapo, I remind you, that is where they made some of your favorite movies, such as Paul Blart Mall Cop 1. And your second favorite movie, Paul Blart Mall Cop 2. And you did the other day say that you wanted to see Pixels because you loved your Atari and you think the Game of Thrones midget is someone you could see being an exemplary cartel contributor, if only he were a real midget."
El Chapo – "Ok, get shovels. Dig under the studios. Pave it. You have 17 days to complete. There are shovels in the back field, watch out for deep unfilled holes."
Comments
comments