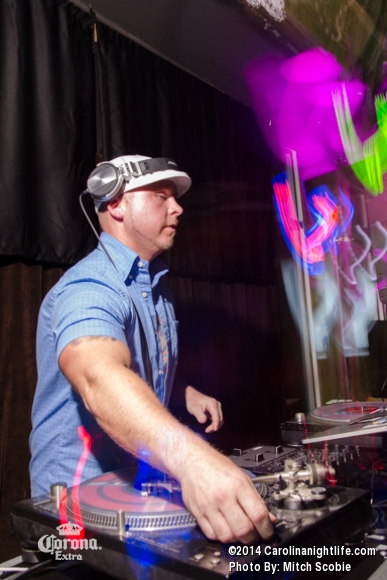 Dear Douchemaster,

These photos are taken from a bar in Charleston called Max and Erma's. This guy is the DJ (or at least he was that night). This is just terrible. Like end of times terrible. And also terrific, I mean who the hell wouldn't want to sport that sick hat? The great thing is that he is clearly the life of the party, I mean he is the rockstar of his little corner of Charleston. I love that his name is DJ Elementz. That's so amazing.
Yeah, this is one of the worst DJ catastrophes we've seen, which is saying quite a bit considering what we've had on the site before.
My favorite bro pose. Done to perfection.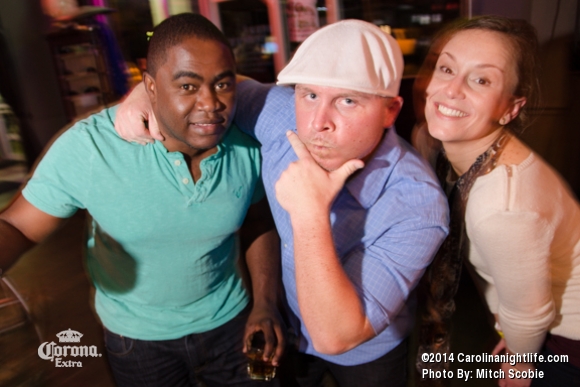 What the F' up dawg.