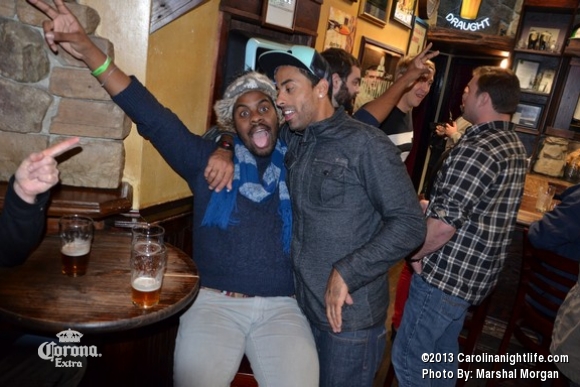 Dear Douchemaster,

What the hell is this bro wrapping around his head? Is that a turban being used as a turban? What are the odds that this room has more bro energy than an Abercrombie on a Saturday afternoon?
I don't get the turban scarf at all. I mean, one scarf is probably too many for a college bar anyways. And yes, the bro energy here is strong. Here's another from the same gallery.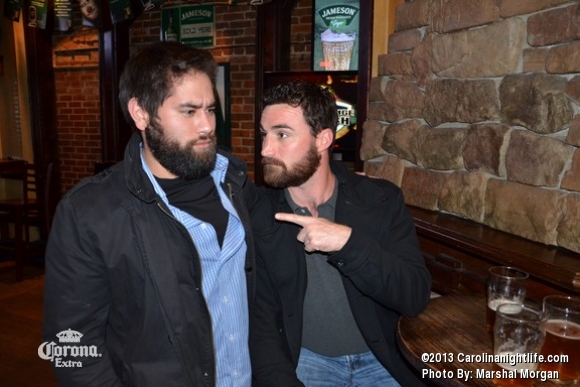 These two hipster bros sure know how to set pose for a picture. I almost promise this is either one or both of their Facebook profile pictures. Can someone find out? Nevermind, you readers are useless. You just like to poke fun at others from behind your keyboards. Pussies.
Signed,
Anonymous Douchemaster.